One More Step in the Collaboration Between Premier Tech and Astana Pro Team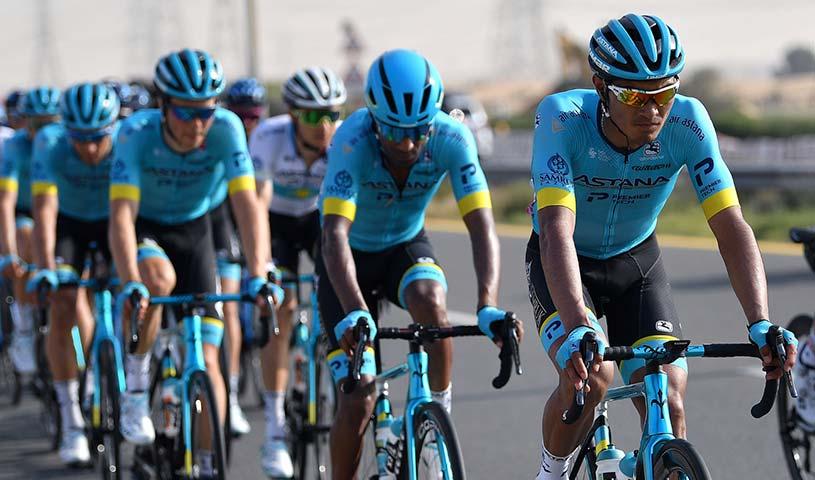 As part of its association with cycling team Astana Pro Team, Premier Tech is pleased to announce that the team will be known as Astana – Premier Tech, as of 2021.
For Premier Tech, this announcement is the culmination of a partnership that began in 2017, one that is fuelled by a long-standing passion for cycling. The Astana – Premier Tech team perfectly captures the essence of the company and the spirit that drives this partnership, which is to constantly push the limits to redefine the standards and reach new heights, while surrounding itself with driven, talented people in order to succeed.
"Premier Tech's motivation to constantly improve is greatly inspired by its team members, but also by those who have shaped history. That's why Premier Tech is now associating its name with the Astana – Premier Tech team, one of the best cycling teams in the world. A team with many great victories to its name, and with whom Premier Tech shares the same passions: excellence and teamwork. This is what makes this partnership so strong and unique. That's what makes it so meaningful," says Jean Bélanger, president and chief executing officer of Premier Tech.