Premier Tech intensifies its manufacturing presence in New Brunswick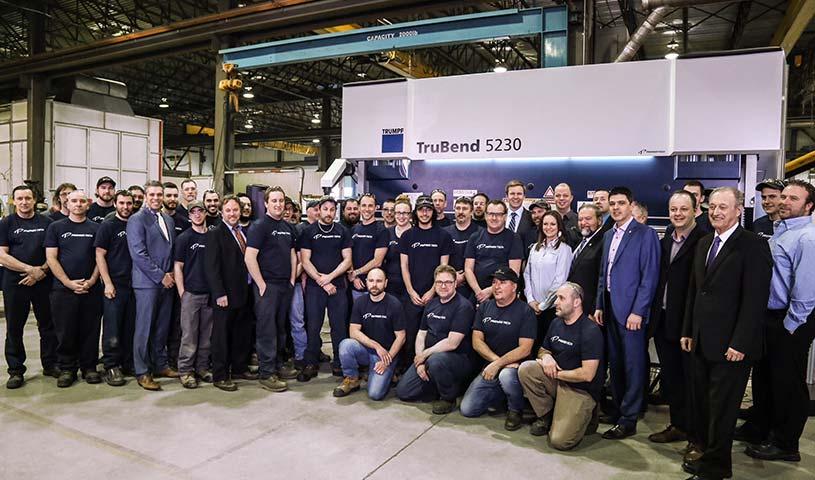 Premier Tech announced today in the presence of Mr. Brian Gallant, Premier of New Brunswick, a recent investment of CA $2.254 million in the manufacturing facilities operated by the company's Industrial Equipment Group in Caraquet. This investment aims to increase Premier Tech's market competitiveness and follows a financial partnership agreement with Opportunities NB and the Atlantic Canada Opportunities Agency, who respectively invested $250 000 in non-repayable financial contribution and $800 000 in repayable loans. Premier Tech for its part contributed more than half the project costs with an investment of $1.2 million.
Premier Tech's strategic project in Caraquet has strengthened the manufacturing presence of its Industrial Equipment Group in New Brunswick and has had a considerable impact on the company's technological and commercial leadership. The major investments made supported the creation of 27 new jobs while also leading to the implementation of high-end manufacturing technologies that increased Premier Tech's plant capacity in Caraquet. Today the plant employs 56 team members and maintains its progression with nearly a dozen positions still to be filled.
"This project reaffirms Premier Tech's long-term commitment to innovate and constantly develop its manufacturing expertise. It consolidates our company's current assets and sets a solid foundation for Premier Tech's growth and expansion in New Brunswick in the coming years," said Jean Bélanger, President and Chief Operating Officer.