Premier Tech Announces a $4.87M Investment for the Development of a Training Program in the Digital Sector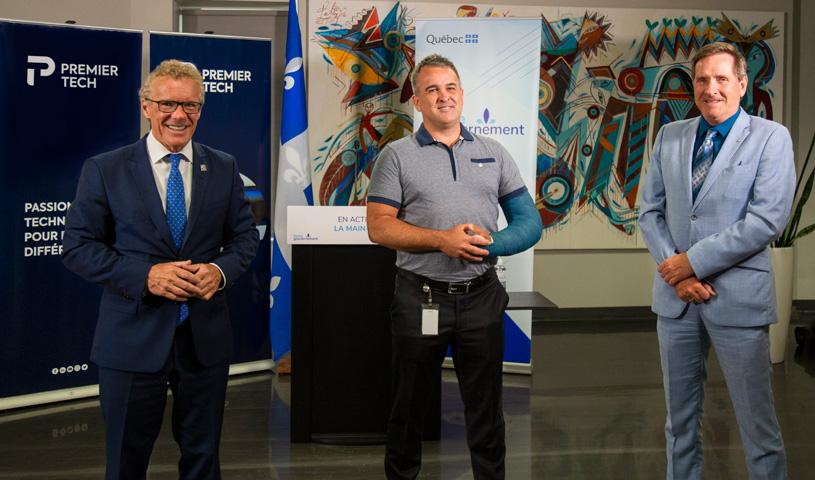 Premier Tech is pleased to announce the signing of a 2.47 million dollars financial partnership agreement in the presence of Mr. Jean Boulet, Minister of Labour, Employment and Social Solidarity and Mr. Denis Tardif, Member for Rivière-du-Loup – Témiscouata, to support the development and deployment of a new training program, which represents a total investment of 4.87 million dollars.
The financial support of the Ministry of Labour, Employment and Social Solidarity, provided through the Training Measure program, will support Premier Tech's digital training efforts over the next three years. The Ministry's contribution to the development and deployment of this program will allow Premier Tech to empower and support its team members through digital transformation, the integration of digital technologies and the company's digital evolution.
In order to ensure its sustainability and long-term success, Premier Tech has been focussing on skills development and recognition to constantly innovate, improve its operational excellence and deploy products and services that create value for its customers. Today, a team of 12 team members is fully dedicated to developing and deploying the various training programs offered by the company, whether in person or on its online platform, representing some 115,000 hours of training in 2019.
"We believe our team members are the unique driving force behind our operations," affirms Jean Bélanger, President and Chief Executive Officer of Premier Tech. "This innovative training program is part of our ongoing investment in training, which began in 2010, and reflects our long-term commitment to keep on investing in the development of our team members."