Again this fall, Premier Tech is heading out on tour to look for the best talents! From November 16 to 30, 2022, the Premier Tech Team will travel to various regions of Québec to meet with potential candidates.
The friendly happy hour setting will be back for this third Premier Tech Hiring Tour. It will allow to open the conversation and create connections with new talents across the province of Québec. A privileged opportunity for participants to network with Premier Tech team members and to experience the company's culture. 
"We are looking for team members in all fields — of course talented candidates in their respective fields. But most importantly, we are looking for people that share our values — passionate team members driven by a strong will to make a difference and contribute to projects with infinite possibilities," says Yvan Pelletier, senior vice-president organizational development at Premier Tech. "We are really proud to still have with us team members hired during the first two hiring tours."

Due to its steady growth of the past several years, Premier Tech now wishes to fill more than 200 positions in its Rivière-du-Loup World Headquarters and its different home bases in Québec. We are increasing the recruitment in many fields, such as:
IT and business intelligence
organizational development
accounting, finances and administration
engineering and conception
production and maintenance 

The casual setting of the happy hours will allow participants to talk with the Premier Tech Team about the multiple career opportunities awaiting them, while enjoying beers and finger food.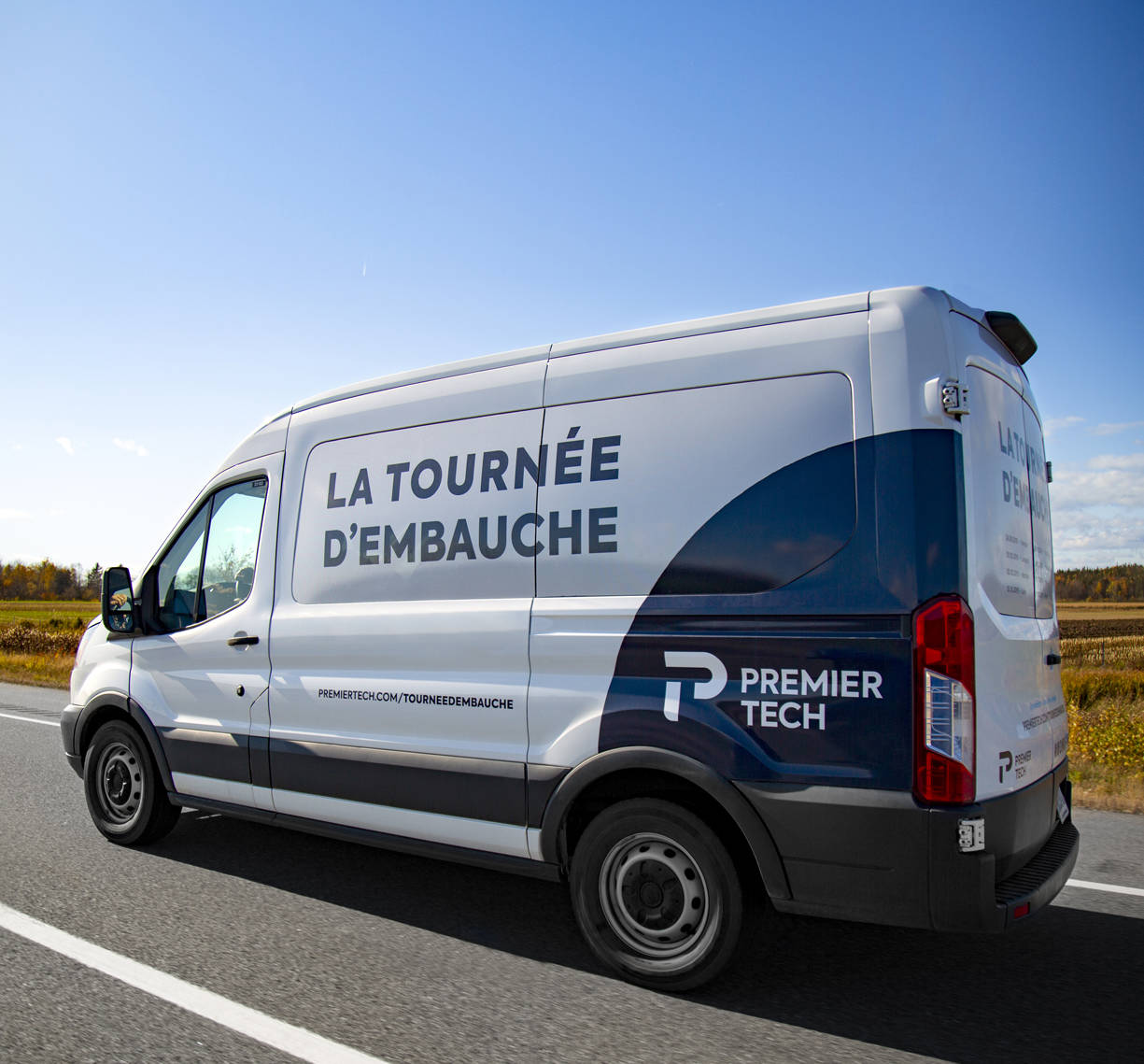 Montréal: Siboire Saint-Laurent
➜ November 16
Longueuil: Messina
➜ November 17
Trois-Rivières:  Archibald Microbrasserie
➜ November 22
Sherbrooke: Siboire Dépôt
➜ November 23
Québec:  Brasserie Alpha
➜ November 29
Rivière-du-Loup: Campus Premier Tech
➜ November 30