An app to support Winnipeg Jets fans' engagement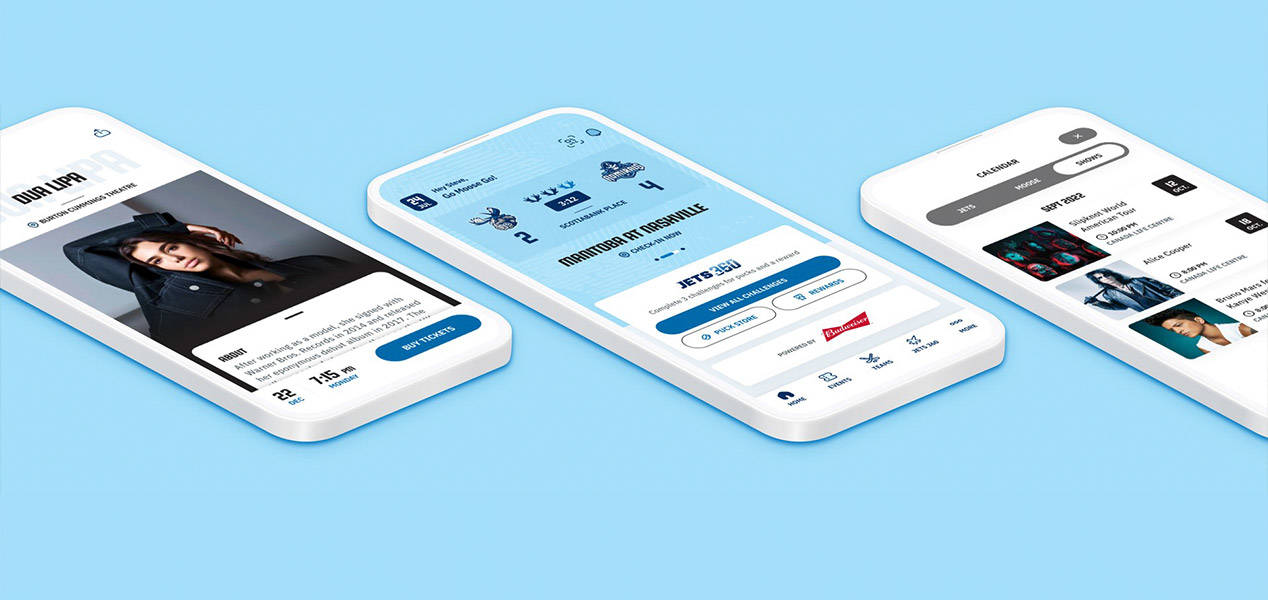 In October 2022, the Mirego team of Premier Tech Digital, in partnership with the National Hockey League's Winnipeg Jets, launched a mobile app. This was the second project of its kind for the Mirego team after a similar endeavour for the Montreal Canadiens.
The Jets wanted a solution that would enhance the fan experience and promote engagement with the club. So, the Mirego team delved deeply into the world of Jets fans.
By talking with them about their user practices and analyzing their responses, the team was able to focus its efforts to create a mobile application designed specifically with them in mind.
— The Mirego team delved deeply into the world of Jets fans.  —
More than just a sports team mobile app
In addition to offering everything a fan would want on a mobile app for a sports team — stats, news, videos, and ticket sales —, the Mirego solution includes a personalized rewards program.
The program gives access to unique experiences and exclusive contests while supporting the fan community. This idea was born of the powerful bond that exists between the city of Winnipeg and its hockey team.
"For the majority of the people we talked to in the streets and arenas of Winnipeg, the Jets are more than just a hockey team. Residents are proud of their team in the same way that they are proud to live in Winnipeg.
It was important to take this into account in the app's design. We wanted to find a way to reward fans for their loyalty to the players and their community."

— Sébastien Morin,co-president and strategic chief at Premier Tech Digital — Mirego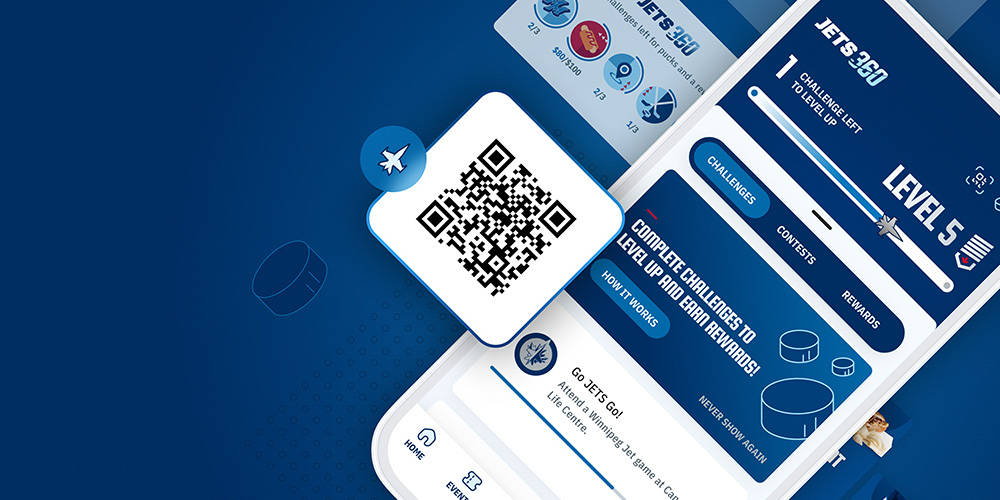 Since the app launched last October, it has been downloaded by more than 64 000 Jets fans.
"The Mirego team brings together dedicated experts from different industries who truly care about the product. We are confident that this app would be an attractive solution for other sports teams looking to engage and grow their fanbase."
— Christina Litz, chief brand & commercial officer for the Winnipeg Jets