Premier Tech Wins a Job Creation Award in Quebec for the Third Year in a Row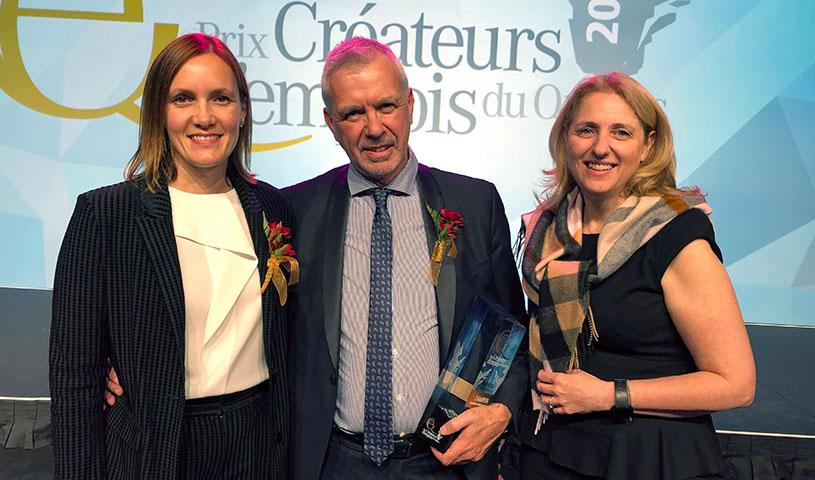 It is with great pleasure that Premier Tech represented the Bas-Saint-Laurent region to the Prix Créateurs d'emplois du Québec 2019 Gala, where the company received an award in the "Champion" category for the third year in a row. This award was created to honour companies from all around Quebec who, through their exceptional efforts to create and maintain quality jobs, contribute to their region's growth, for the benefit of the whole province.
More than 106 new jobs were created by Premier Tech in Quebec during the qualification period, including 93 in its Campus in Rivière-du-Loup, thus adding to the 239 created worldwide. This important job creation is a result of the solid growth the company has been experiencing for many years, and that is still ongoing with 213 positions currently available.
''With the many growth and business opportunities available to us, we are looking for versatile and dynamic people who will allow us to make a difference for our clients around the world,'' said Jean Bélanger, President and Chief Operating Officer at Premier Tech. 
In order to remain proactive and face the recruiting challenge, the Talent Attraction team is once again touring the province to promote the company and meet potential candidates for a broad range of fields such as engineering, digital, accounting, financial analysis and organizational development.